Purpose
KT's Method was designed to help you adapt sensibly in an ever-changing, overly-industrialized world without excessively obsessing about the "how-to's" with fitness and nutrition. There is a doable process for everyone and together we'll develop a holistic plan that works best for you – based on your body and your personal needs.
You can move better. You can live better. You can do better.
Let's find your energy and Elevate Your Standard.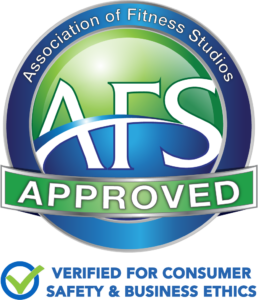 Quality Supplements Delivered
To boost your performance and optimize your recovery, visit my Wellevate dispensary to set up a free account.  I will provide you with practitioner protocols, suggestions for your needs or you may simply shop for the supplements you are currently taking & receive 10% off!
Quality, Certified Seals of Approval & efficient supplementation delivered to your home or business.
It is not so common to find a trainer with a good education. KT approached me with special attention, studying all the details of health and created a program for me. She is a great trainer who is very responsible for her work. I see a positive change in my body and I'm very thankful for that! Contact: viniar.solomia@gmail.com

A year ago, I was getting out of a torn Achilles surgery and almost 6 months of limited physical activity and depression. I was looking for more than a trainer, a teacher that could give me the tools to get out of my situation, that's when I found Katherine. A year later not only have I gone back to my previous weight, but actually have now a new normal weight that has stayed with me for months now. I am not only stronger and more agile, but even my posture and the way I move has changed. Katherine goes deep into research to design tailored routines that combine different techniques that are never boring and always present new challenges. She has also helped me understand and optimize my nutrition and find motivation to exercise on my own. Furthermore, Katherine is a sweet soul with genuine interest in your well being and an infinite curiosity for her craft. Take it from me, KT's Method works! Contact: https://www.instagram.com/carlitoscalderon/

I've been training with Katie for three months, and what a difference it has made.  Katie has a unique blend of technical expertise and personality that make training with her both effective and a joy.  My goals were simple.  I wanted functional fitness, some weight loss, and to eliminate pain in my lower back.  After three months, I have lost 11 pounds, reduced the pain in my back to the point that it does not affect my daily routine, and I've gained a lot of strength for doing things like lifting and tilting five gallon water jugs and picking up 70 pound suitcases. But the thing that really sets Katie apart is what I call the Joy Factor.  I look forward to each of our sessions and truly enjoy them.  I feel inspired to do the daily exercises and stretches that she recommends, I have followed her diet advice (which I never did with other trainers), and I take a short list of nutritional supplements that she recommends.  I enjoy my sessions so much that I literally have not missed a single scheduled session. I think the dramatic results I am experiencing really do come from the way she has encouraged me to incorporate all of the aspects of her regimen into my daily life.  I am lighter, stronger, and far more energetic than I was just three months ago, and the best part is I am almost all the way pain free. I'm having such a good time training with KT. I could not give her a higher recommendation. Contact:espencers@gmail.com

When I first started working with KT I didn't know what to expect as I'd never had a personal trainer. I've now been training with her for over a year and I couldn't be happier! I see so many amazing changes in my body and I feel stronger than ever. Most importantly, I'm achieving my fitness goals safely. As a physician, I've seen many exercise-related injuries resulting from improper training so I appreciate KT's attention to form and proper technique. She's well educated and that's very evident in her approach to training. Contact:emg1022@gmail.com

I have been training since I was 19 with 'personal trainers'. Five months ago, after to moving to Miami, I was looking for someone who had the experience, credibility and willingness to work with me holistically - mind, gut, nutrition, strength, mobility. I have found Katie and her method to be exceptional. Katie puts the "person" in "personal training" front and center. She is a coach, mentor and trainer and kick-ass individual (who will also kick-your-ass). Contact:onej11y@yahoo.com

Katie is the best trainer I have ever had. She has helped me lose almost 40 pounds. She has tailored my workouts to help me regain mobility in my shoulder and make sure I do not get injured. Most importantly, she cares about me and my goal. Always asking how I feel and adjusting accordingly. I can't thank her enough. Contact:ericzamorano@mac.com

Director of Broadcast Services

I've really enjoyed my sessions with Katie. She's thoughtful, well-prepared, and very pleasant to work with. I don't have any complaints whatsoever. I wouldn't hesitate to recommend her to anyone who needs help in reaching their training goals. Contact: naa2586@gmail.com

Katie is simply fantastic. I love her holistic approach to health, nutrition, and fitness. She designed and amazing customized fitness and nutrition program for me that is helping me achieve my goals. In only about 2 months results are showing up and I feel greater than ever. Katie is extremely professional, detailed oriented, thorough and perfectionist. From day 1 she listened to my goals, took detailed measures and has been supporting me, day by day (literally) to stay on track. Because all of her fitness and medical background, she not only teaches you movements, but also the right postures and stretching to make sure there are no injuries.This is KEY as no other trainers are this thorough as she is. She motivates and pushes me through the workout (I would have never been able to do the types of workouts I do with her without her), but she is also super nice and fun! All-in-alI,100% recommend Katie and can't wait to share my before and after pictures! Contact:elbba@yahoo.com

I booked my first session with Katherine a few weeks ago to get back in shape. She is amazing. She first assessed me to see my level of fitness and then developed a fitness program specifically for me. After a few weeks, I feel great and improving every week. Now I look forward to my sessions. Thank you, Katherine!

I reached that point where I needed to lose my excess weight and a personal trainer would help me achieve the body I'm after much quicker vs me "trying" to do it on my own. I did my research when it comes to trainers and I felt that Katie was the most qualified trainer and so I hired her. Her strong background in nutrition, her years of personal training experience, the fact that her past clients have gotten amazing results by working with her and the fact that she's really good with injury prevention and corrective exercises is what made hiring her a no brainer to me. Now I'm almost at my goal weight, I'm physically very strong and I'm eating sustainably and I wouldn't be at this stage without her.

Katie is by far one of the best trainers I have worked with. At the advice of my surgeons (spinal and knee), I went back to the gym, but this time with guidelines from my doctors. Katie was patient, explained what and why we were doing plus doing research on her own to help me along. And at the age of 78, she was a godsend.

I've got out of a rut and lost weight, inches and body fat since I started training with Katie. More importantly, I'm back to looking forward to my time at the gym. I've worked with trainers before, but none has come close in terms of the quality of training or professionalism. Highly recommend!!

A strong woman who will see to it that you achieve your goals. She will make sure you're on top of your diet and exercise and will make personal work out plans to fit your needs. Highly recommended giving her a try, you will not be disappointed.

She gives me that needed push when I feel I can't go any further. Most importantly, I see the results. There are improvements and they are visible!

She has transformed me from someone who is always feeling weak, tired and overweight. I am now someone who is energetic and feels healthy and emotionally and mentally sharper. I am so glad I met her. She has changed my life. 

Katie's committed to the exact Science of Health, Nutrition & Fitness. This makes her tremendously valuable to anyone that trains with her. Her vast knowledge of the playing field eases the minds and spirits of the individual that chooses her.

Katie Hartley changed my life. I mean that in all sincerity. I have always been an active person and have only stopped exercising for three short periods in my life as a result of injuries. After the third injury (plantar fasciitis) returned in 2014, I had to quit my running-heavy boot camp class. I waited it out for a few months, concentrating on things that kept me off my feet like biking and swimming, but when I started gaining weight, I realized I had to find something else to supplement my cardio workout. One of my friends had started working with Katie and had seen amazing results, so I got in touch with Katie, and even though she already had a full client list, she took me on. Right away I liked Katie. She's easy to like and get along with, and, more importantly, she is very good at finding that balance between pushing someone when they need to be pushed and intuitively understanding when they've hit the wall and need to stop. I worked with Katie for almost two years (until her move to Florida), from September of 2014 to June of 2016 at Workout Anytime in Bowling Green, Kentucky, and she gave me demanding workout after demanding workout that whole time. Not only did I get stronger and healthier, I also lost 32 pounds and at least a dozen inches off my body size during those two years. My clothing size also went from a size 18 or 20 to a size 10 or 12. This is especially impressive because, as I said, I was already an active person when I met Katie. I was already working out 6-7 days a week, so training with Katie didn't add time to my workout schedule, but it did add quality. Katie taught me to workout smarter and get more bang for my workout buck. And I don't want to gloss over how much health improved either. For the most part, I'm a healthy person, but my cholesterol had started to creep up. It was closing in on 200 when I met Katie and is now in the 130s. Except for my creeping-up cholesterol, my doctor always thought I was healthy, but now he's thrilled with my health. He acts giddy when I see him for my annual exam. And that is a GREAT feeling. I always tell Katie that I owe it all to her, but she never takes the credit she deserves. She always insists it's me who did the work. But the truth is that I had been working out for 44 years without much success with weight loss, and Katie changed all that. She really did change my life. I can never thank her enough.